I think that most of my readers know that when it comes to value wines, one does not have to look any further than Spain. I know that most of my picks for the month come from this great wine producing country. However, there are many other spots in the world to find wines of good quality without the big price-tag. Portugal is one of my go-to spots for finding such wines aside from Spain. Being Spain's next-door neighbor probably doesn't hurt. It is from Portugal that I have discovered an amazing red blend at a price most anyone can afford.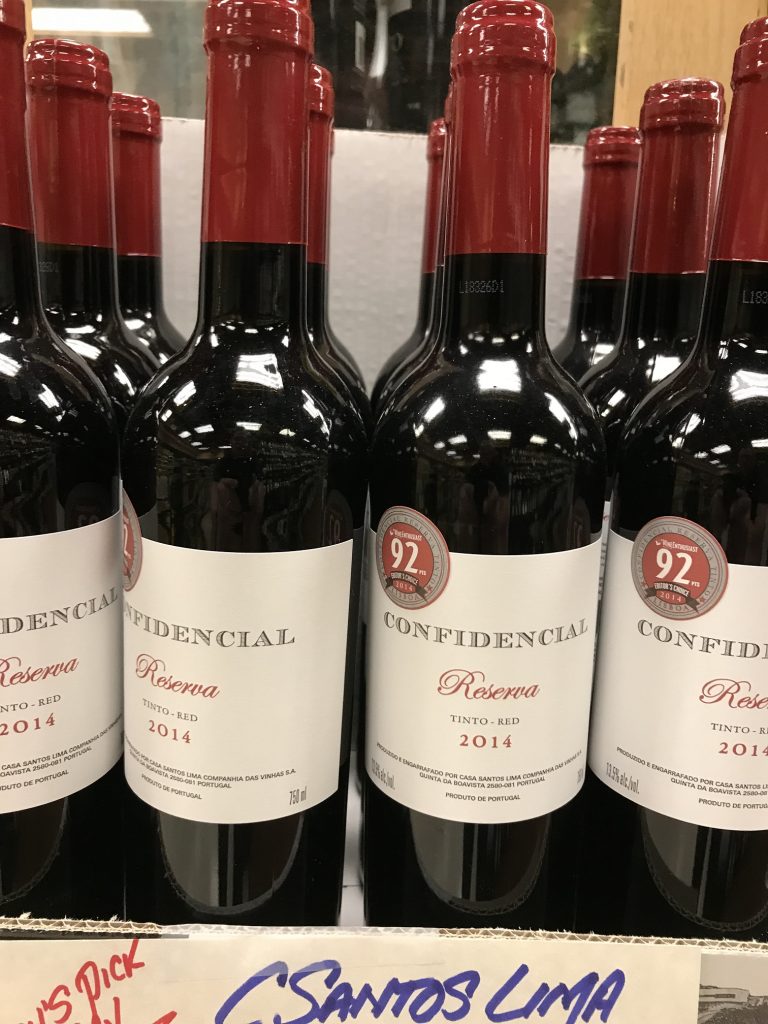 2014 C Santos Lima Confidencial Reserva Tinto (Lisboa, Portugal)… $13.
It's called Confidencial Tinto because it's a smart-ass way of keeping the grapes that are used in the blend confidential. That is a pet peeve of mine, but I'll let it go this time. Whatever the blend, it has resulted in a deliciously complex red that will satisfy both the new and old world palate.
Blackberries all day on the nose with dark cherries and earth underneath, with a hit of tobacco and leather. Smooth, structured tannins, support notes of blackberry and dark cherry notes. Intense and balanced at the same time. Earth and leather lie underneath the fruit notes with a kiss of tobacco and minerals. A delicious and long finish with notes of minerals and tobacco holding court and leather coming in late. For thirteen bucks you get a whole lot of wine, with complexity, and a nice balance of fruit and minerals. I would suggest decanting this for about an hour before consumption and you will be rewarded tenfold. (B+)
Cheers!
Stan The Wine Man