It makes me feel good when I find good wine at a great price and there is a cause behind the label. The wine is Colby Red which is named after Colby Groom who at a young age, was diagnosed with a defective aortic valve and underwent two open-heart surgeries. Colby fully recovered but did not sit still. He approached his father who is a winemaker and presented the idea to create a wine and use the proceeds to support heart health charities. Colby Red has now raised over $1.5 million for the American Heart Association and other heart health research organizations. What a cool story! And, the wine is good. It's a nice way to kick off the new year.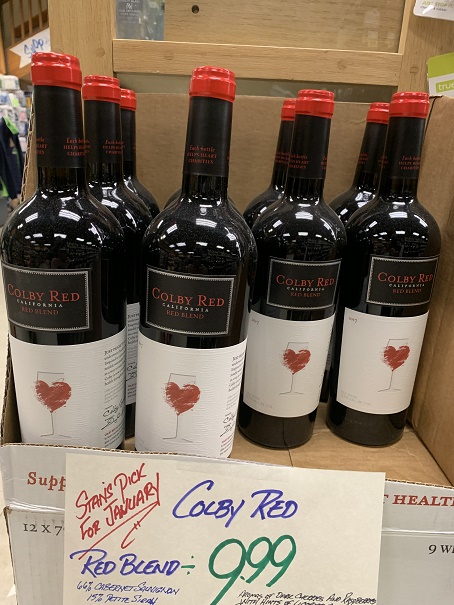 2017 Colby Red Blend (California)… $10.
Aromas of dark cherries and raspberries with hints of licorice and chocolate. Rich dark cherry notes hit on the front of the palate, balanced by a nicely integrated acidity front to finish. Black raspberry notes join up on the mid-palate into the finish where hits of chocolate, tobacco and blueberry join the palate party. This is a nicely balanced wine with juicy fruit notes that are kept in check by soft, structured tannins and that nice beam of acidity that gives the wine a lift in the mouth. 65% Cabernet Sauvignon, 15% Petite Sirah, 10% Zinfandel, 5% Syrah, 4% Merlot. (B)
Cheers!
Stan The Wine Man