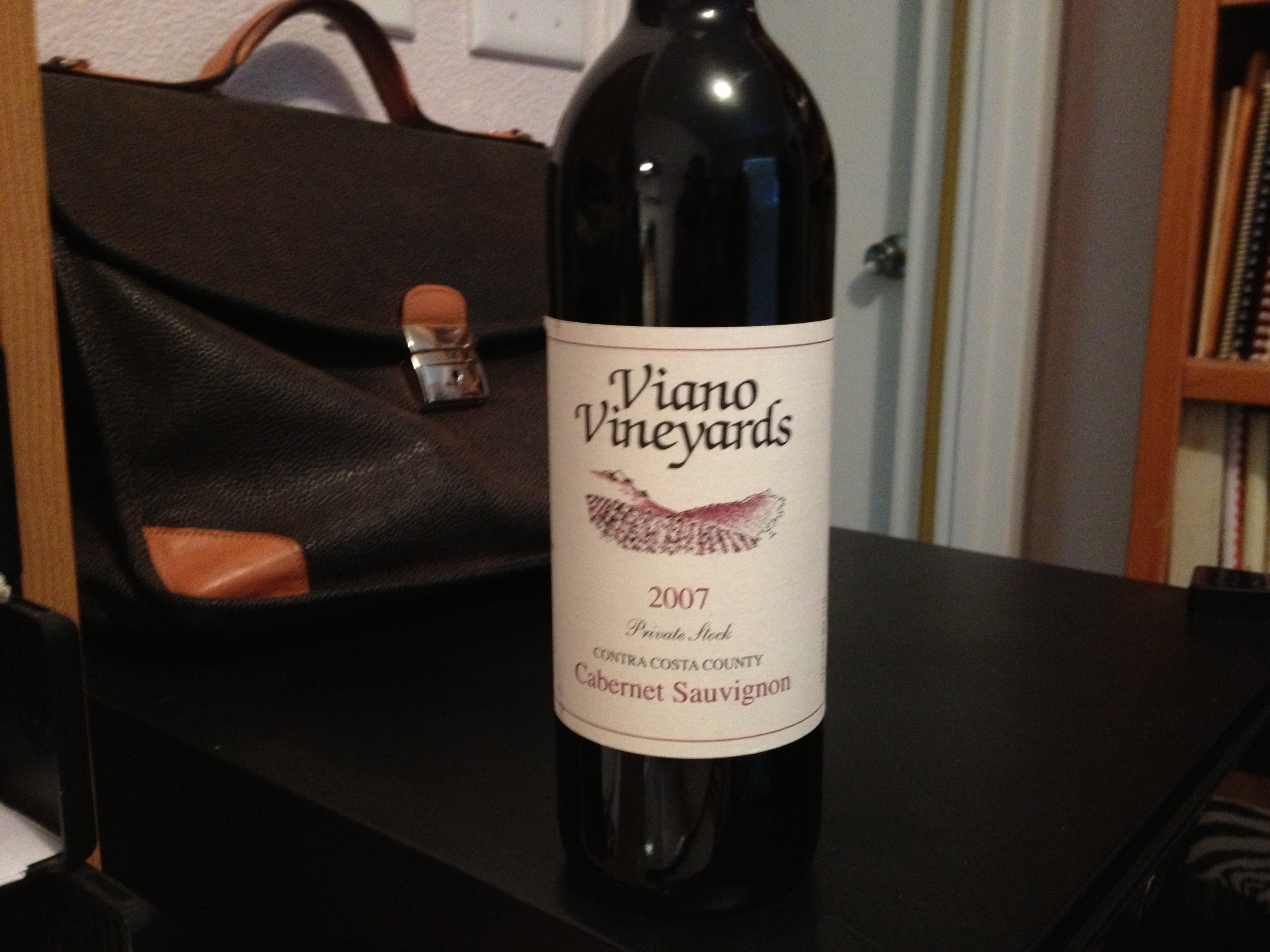 It's March and we are no doubt starting to think about cleaning up the BBQ and waiting for that first semi-warm day when we can fire up the grill and cook some ribs or steak (sorry vegetarians…Or Portabella mushrooms). Although we have probably consumed a few bottles of cab over the winter months, there is still nothing better then a good cab to wash down a grilled piece of beef. And, when you can find a good cab for under ten bucks it makes it that much better.
I would like to introduce you to Viano Vineyards located near the town of Martinez in Contra Costa County, California. Viano Vineyards is the oldest producing winery in this county, boasting some vines that are nearly a century old. Because of the families origin going back to Piedmont, Italy they stick to long held traditions in wine making. Dry farming, natural yeasts and small oak barrels have been a staple at this winery for three generations. The result are wines that express the terroir of the vineyards and a sense of "Old World" treatment.
When I first tasted the '07 Viano cab I was truly impressed, but blown away by the stupid price tag of only eight bucks. It was a no-brainer for my pick of the month.
2007 Viano Vineyards Private Stock Cabernet Sauvignon (Contra Costa County, CA) … $7.99
The aromas alone speak "Old World" to me. Notes of worn leather, rose pedal, tobacco, red & black currants with a backdrop of minerals (crushed rock). On the palate notes of black currants, tobacco and leather hit you up front on smooth tannins. Good balance and flow across the palate with an interesting brightness lying underneath the fruit notes. Leather, tobacco and currants come through to the finish with nice minerality, spice and oak notes that linger. Sometimes it's hard to find a twenty dollar cab that has this much character to it. If you like old world style wines with just a kiss of the new world, I think you are going to become a fan of this cab. Cheers!
Distributed by Grape Expectations (Seattle, WA)