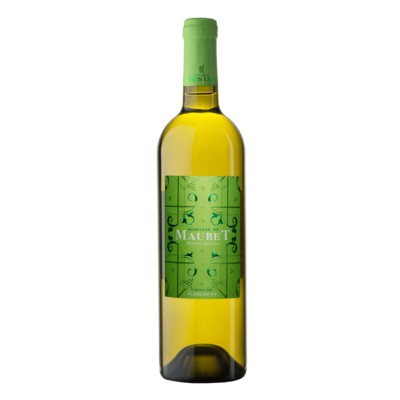 I often search for summer whites from the Gascogne region in southwest France. They are often a blend of grapes that we don't see in whites from the U.S. Ugni Blanc, Colombard and Gros Manseng are grapes often used, along with the more familiar Sauvignon Blanc. What I find is jazzy whites with good acidity and flavors at very affordable prices, such as this pick for August.
2021 Domaine De Maubet Cotes De Gascogne Blance… $14.
Aromas of ripe melon, apple, white flowers and white peaches. This baby is zesty on the palate, driven by balanced acidity. Notes of apple, melon and citrus dance across the palate. The fruit notes sing on the mid-palate where there is a kiss of minerality. This is a mouth-watering white with a lingering finish. This would pair nicely with charcuterie, shellfish or salad. 60% Colombard, 20% Ugni Blanc, 11% Gros Manseng, 9% Sauvignon Blanc (B)
Cheers!
Stan The Wine Man