Keith, owner of Elevens Imports has a great palate and tons of energy! He works hard to find awesome deals from Europe and does an outstanding job. Not too long ago one of his wines landed as a pick of the month. I went crazy for that wine and still have a few bottles at the store. Once again, Keith has rooted out a fantastic value, this time from Italy (the prior pick was from Spain).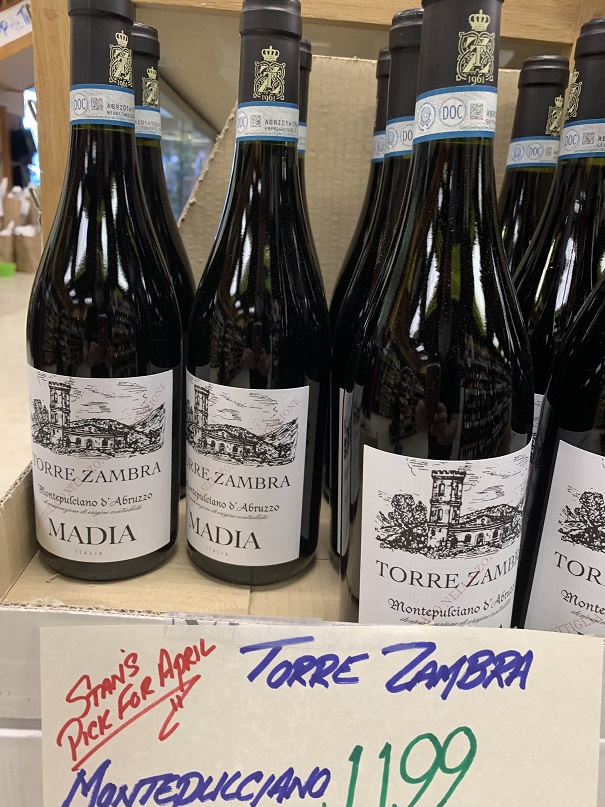 2017 Torre Zambra Montepulciano d'Abruzzo (Abruzzo, Italy)… $12.
Plums and red flowers on the nose with a touch of earth and funk. Plum and blackberry notes dominate the palate with a solid backbone of red flowers and balanced acidity. Tobacco notes join up on the mid-palate into the pleasing, long finish. The tannins are structured and soft. This is a balanced, complex wine and over delivers for the money. Light and powerful at the same time. (B+)
Cheers!
Stan The Wine Man