I often look to Europe for a wine pick of the month, simply because that is where I find some of the best values out there. Not to say I can't find them out of my own back door, it depends on what is put in front of me. However, I found this little gem from southern Italy a place to find many gems. I find it very interesting that this producer uses angels or demons for the label on their wines. The "Prince of Lust" Asmodeus is depicted on the label of this Nero D'Avola which for some reason I found appropriate for the month of Valentine's Day. But labels are labels, and it is really what is inside the bottle that counts.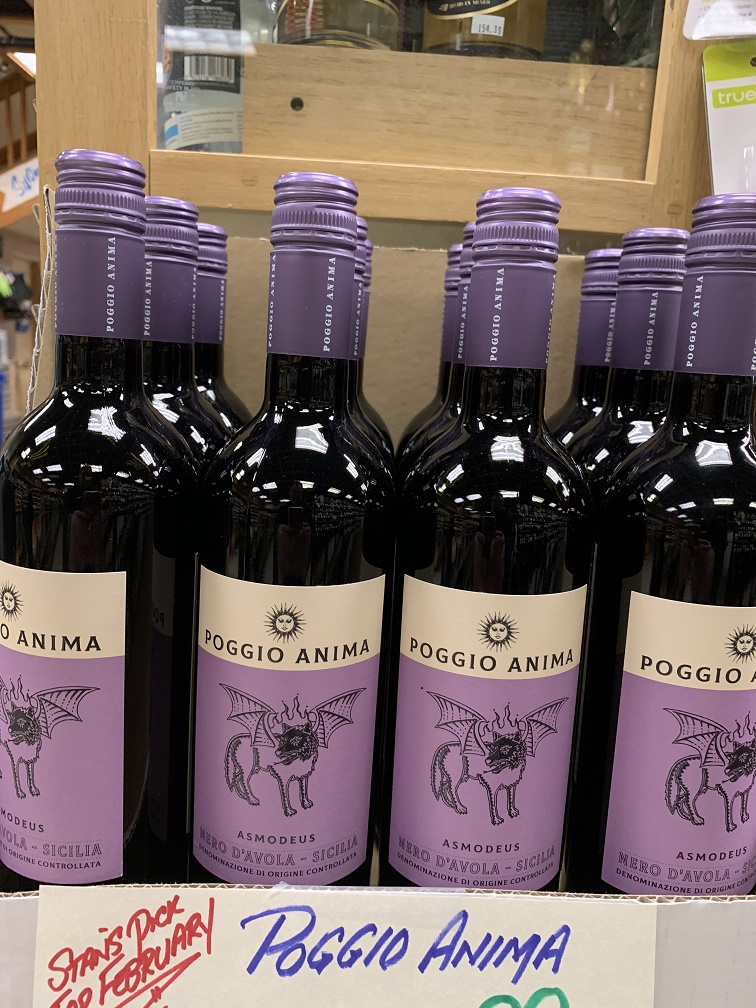 2017 Poggio Anima "Asmodeus" Nero D'Avola (Sicily, Italy)… $14.
Intense dark cherry and licorice notes on the nose with a splash of currants. Dark cherries and currants on the palate with a kiss of licorice. Smooth tannins support the fruit notes with just a slight edge to them. Candied currant notes show up on the mid-palate, balanced by nicely integrated acidity. Tobacco notes sneak in on the long finish with a touch of minerality. This gem has balance and good integration of all the elements. Enjoy it with a steak, burgers, pizza or a nice blue cheese or goat cheese with crackers or crusty bread. I'm salivating just thinking about it. May the lust be with you. (B/B+)
Cheers!
Stan The Wine Man