It's not often that I get as excited about a wine as I did this one. Not surprisingly, it's another great value from Spain. I know it's nearly the middle of the month, and I meant to finish this earlier. Time has a way of slipping away on us. That being said, I need to make you aware of this great value and interesting red wine from Spain.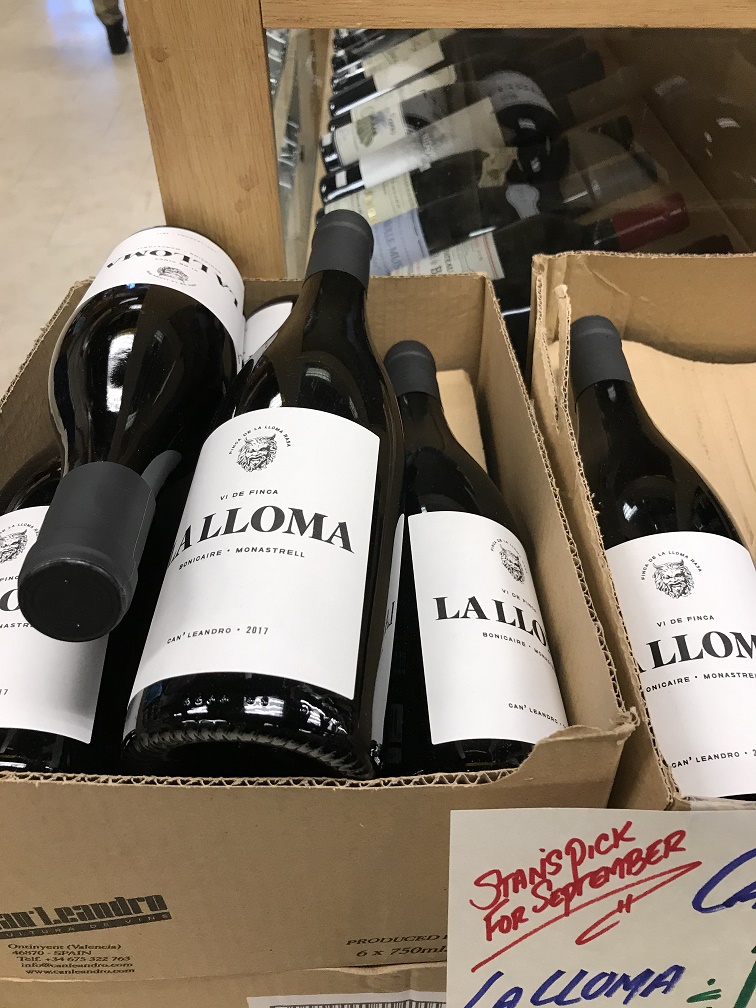 2017 Can' Leandro La Lloma Bonicaire-Monastrell (Valencia, Spain)… $13.
The first time I put my lips to this baby, I was hooked. Powerful and structured. Aromas of blackberries, cherries, tobacco and black plums. Blackberry and dark cherry notes smack your palate up front, kept in balance by an undertow of rusty minerals. Nicely integrated acidity with tobacco notes sneaking in on the long finish. This little jewel needs to be decanted and will go nicely with red meats or stews. I would also pair it with lamb. I believe this will age nicely for up to five years. Made from 60% of a very unusual grape called Bonicaire along with 40% Monastrell. (B/B+)
Cheers!
Stan The Wine Man


>