Washington State rarely has a bad vintage for grape growing and wine production. The last tough vintage (not too tough) was in 2017 and before that 2011. The '11 vintage is starting to really show itself now despite the difficulties it gave winemakers. Because of the string of great vintages, there is a glut of juice out there and wineries are being creative in finding ways to get the excess wine out there to sell without damaging their own brand. Many wineries have created what we call second labels with a different name than their flagship winery, some even producing a third or fourth label. The idea is to sell their juice at a lower price, which is great for the consumer. My pick for this month is a classic example.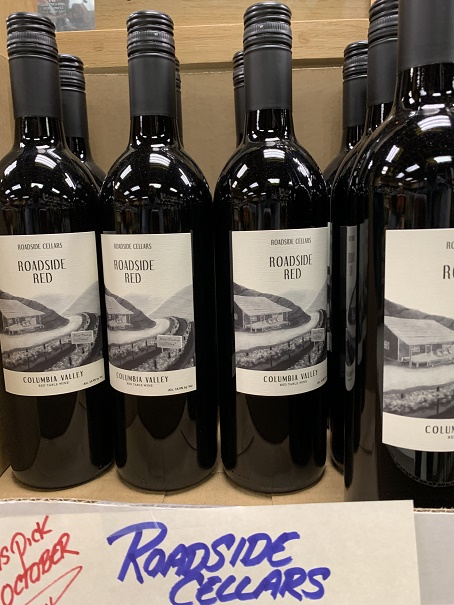 Non-Vintage Roadside Cellars Roadside Red (Columbia Valley, WA)…. $9.
Aromas of licorice, blackberries and oatmeal cookie, with a hint of black raspberry. Solid blackberry notes on the palate surrounded by notes of white and black pepper. The tannins are smooth through the front and mid-palate, but get a little attitude on the back-end. Dark cherry and tobacco notes join up on the finish with a hit of currants and tar. This baby has complexity and balance and it's only nine bucks! I'm not privy to mention the winery responsible for this label, but I will say I am a fan of their main wines. This second label is a steal and if I were you, I would scoop some up before it goes away. (B-)
Cheers!
Stan The Wine Man