Charles Smith, owner of K Vintners and Wines Of Substance is known to be irreverent and hard to work with. He is a man of many myths that whether true or not seem to precede him. I don't concern myself with such tales. All I know about this man is that he is one of the greatest marketers I have seen in the wine world, and he also is behind some fantastic wines.
K Vintner wines have garnered some amazing accolades from the likes of Robert Parker Jr. Wine Spectator and Wine Enthusiast. He recently sold a line of his wines to Constellation Brands for $120 million. Along with K Vintners he produces Wines of Substance, Casa Smith, Sixto and B. Leighton. He is not a rising star on the Washington wine scene, he is a star! I shot down to Seattle recently and visited his new winery in Jet City, Seattle. It is located close to Boeing Field, thus the name. His new winery is the second largest urban winery in the United States, and let me tell you that it is a cool spot to go if you get a chance. I went to a trade event that he put on to showcase his recent vintages from all the aforementioned brands.
When I came around the corner to enter the event, sitting at a table in front of me was the man himself. You can't miss him as he sports a Sammy Hagar type hairdo. Of course, I wasn't there to meet Charles, I was there to check out the wines. Here is a quick overview of my impressions of some of the wines that I tasted.

CasaSmith:They were presenting five wines from this line. I was impressed with the 2015 CasaSmith Moscato (Washington State) grabbing my attention for $8 a bottle. It was fresh and sweet but not over-the-top. A lot of finesse and would be excellent with a spicy meal. The 2016 Vino Rose` (Columbia Valley, WA)… $8. was dry, herbal and refreshing. At this price, I would recommend it as a simple quaffer. The Pinot Grigio, Jack's Barbera and Vino Rosso were average wines and certainly would not offend anyone who tried them, although the Jack's Barbera (Walla Walla, WA) carried a $25 price tag. I normally get excited about this varietal out of Washington. This one did not excite me.

Sixto: This line-up which I was not familiar with consisted of four Chardonnay. Two of the four really stood out to me. The 2014 Sixto "Moxee" Chardonnay (Columbia Valley, WA)… $30. had excellent balance, good minerality and reminded me a lot of a white Burgundy on steroids. I liked the flavors and I believe you could put this one away for a couple of years and be rewarded. I was most impressed with the 2014 Rozza Hills Chardonnay (Yakima Valley, WA)…$30. for a lot of the same reasons. The difference between the two was the ramped up acidity evidenced in the latter. Once again, this would age nicely over the next five years. Both of these Chardonnay should be consumed with food.
B. Leighton: In this line-up there was a Petit Verdot and a Mouvedre based wine called Gratitude. The 2014 B. Leighton Gratitude (Yakima Valley, WA)… $31 was spicy and somewhat simplistic. It most likely needs some age on it to open up. For $31. it might be worth experimenting with. Inspired by Bandol reds it did not impress. At $37. the 2014 Petit Verdot (Yakima Valley, WA)… $37. was a pass.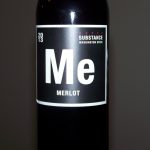 Substance: I consider all the Wines of Substance to be well made and decent values for what you get. I will spare you a review of all the wines as there were four Cabs, three Merlot, a Sauvignon Blanc and a Bordeaux style red blend.I will say that there was one that absolutely blew my mind and if you can get your hands on some, I would highly recommend it. 2013 Super Substance Merlot Northridge Vineyard (Wahluke Slope, WA)… $45. It is a solid effort with excellent structure and layers of currants, dark cherries, tobacco and hints of chocolate. It expands on the mid-palate into a long finish. It has nice underlying acidity that will give it the ability to age close to ten years. It is an outstanding example of what Merlot can do from Washington State.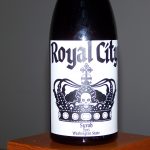 K Vintners: This is Charles Smith's baby which he hangs his wine makers hat on. There were 17 wines from this label to try, so I will take some time on the highlights. Of the two Viognier that were there, the 2015 Powerline Viognier (Walla Walla Valley, WA)… $31. stood out. It is very concentrated without being cloying. Notes of apricots, peaches and mangoes penetrate the palate and stay with it for a long time. I think this would be especially good with the Thanksgiving meal if you want to do something special. puree fruit salad without being sweet. The 2014 K Vintners The Hidden Syrah (Wahluke Slope, WA)…$48 was a powerful example of WA Syrah. Notes of blueberries, tobacco and a char component filled the palate. It was fleshy on the mid-palate leading into a long ass finish that showed a touch spice action. Not to be outdone by that was the 2014 Klein Syrah (Walla Walla Valley, WA)…$48. Loaded with spice, it was fleshy and meaty with notes of dark cherries and charcoal coming through along with a touch of bacon fat. My favorite Syrah there had to be the 2014 Cattle King Syrah (Snipes Mountain, WA)… $48. Chewy and spicy with notes of blueberries, raspberries and bacon fat on sweet tannins. Superb structure and a finish that rivals Lynyrd Skynyrd's Freebird.
There were of course other choices besides the Syrah line-up. The 2014 K Vintners Roma Cab/Syrah (Walla Walla Valley, WA)… $38 was a nice blend of spices, currants and blueberries front to finish on excellent structure with solid tannins and a spine of acidity that is nicely integrated with the fruit. The 2014 King Coal Cabernet Sauvignon (Columbia Valley, WA)…$68 had a nice leather component on the palate with solid currant notes on sweet tannins (I thought this was a bit over-priced). The 2014 El Jefe Tempranillo (Columbia Valley, WA)… $38 was loaded with plum and currant notes supported by soft tannins and a nice leather and spice edge. Of course, you must have a Malbec. 2014 K Vintners Broncho Malbec (Columbia Valley, WA)… $48. Notes of ripe blackberries penetrate the palate with a healthy splash of alfalfa and spice with hints of chocolate. Complex and interesting, you may not mind spending a Benjamin on this one.
If you are looking for something on the special side for the upcoming holidays, K Vintners or Wines of Substance may be a good addition to your celebration.
Cheers!
Stan The Wine Man